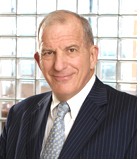 Stephen D. Susman
Executive Director
Steve Susman is one of the country's most successful trial lawyers. Forty years ago, he founded Susman Godfrey, the country's first commercial litigation boutique, specializing in representing plaintiffs on a contingent fee basis in complex business disputes including antitrust and securities fraud class actions. The firm now has five offices around the country and more than 100 trial lawyers. Because he was a pioneer in creating fee arrangements that compensate trial counsel for results rather than effort, Susman has devoted his career to eliminating unnecessary expense in trying cases. In the mid-90s, as chair of the Texas Supreme Court Discovery Advisory Committee, Susman succeeded in having Texas adopt rules that limited discovery.  In 1998, he was a member of the ABA's Task Force that wrote the original Civil Trial Practice Standards. Taking that one step further, Susman has urged lawyers and courts to encourage the parties to agree upon their own rules to streamline trials and reduce expenses. He has developed and maintained TrialbyAgreement, a website that allows counsel and judges to communicate about innovative discovery and trial protocols. He was a member of the Federal Circuit's Committee on limiting e-discovery and he co-chaired the SDNY's task force to implement a pilot project for expediting civil jury trials. Most recently, he has been on a crusade to save jury trials in civil cases. For the last two years, he has co-chaired the American Board of Trial Advocates "SaveOurJuries" Committee. He has taught as an Adjunct Law Professor at the University of Texas and the University of Houston, and he is now an Adjunct Professor at NYU. He teaches a course entitled "How to Try a Jury Case Intelligently," where his students put into practice procedures to make jury trials less expensive and more comprehensible.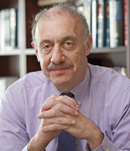 Samuel Issacharoff
Faculty Director
Samuel Issacharoff's wide-ranging research deals with issues in civil procedure (especially complex litigation and class actions), law and economics, American and comparative constitutional law, and employment law. He is one of the pioneers in the law of the political process; his Law of Democracy casebook (co-authored with Stanford Law School's Pam Karlan and NYU School of Law's Richard Pildes) and dozens of articles have helped create this vibrant new area of constitutional law. In addition to ongoing involvement in some of the front-burner cases involving mass harms, he served as the reporter for the Principles of the Law of Aggregate Litigation of the American Law Institute. Issacharoff is a 1983 graduate of Yale Law School. He began his teaching career in 1989 at the University of Texas, where he held the Joseph D. Jamail Centennial Chair in Law. In 1999, Issacharoff moved to Columbia Law School, where he was the Harold R. Medina Professor in Procedural Jurisprudence. He is a fellow of the American Academy of Arts and Sciences.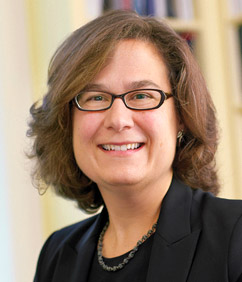 Catherine Sharkey
Faculty Director
Catherine Sharkey is one of the nation's leading authorities on punitive damages and federal preemption. She has published more than 40 articles, essays, and book chapters in the fields of torts, products liability, administrative law, remedies, and class actions. Sharkey is co-author with Richard Epstein of Cases and Materials on Torts (10th edition, 2012) and co-editor with Saul Levmore of Foundations of Tort Law (2nd edition, 2009). She is a founding member of the World Tort Law Society, established in 2012, and an elected member of the American Law Institute. Sharkey is an appointed public member of the Administrative Conference of the United States and an adviser to the ALI Restatement Third, Torts: Liability for Economic Harm. She was a 2011-12 Guggenheim Fellow. Sharkey received her BA in economics summa cum laude from Yale University. A Rhodes Scholar, she received an MSc in economics for development, with distinction, from Oxford University, and her JD from Yale Law School, where she was Executive Editor of the Yale Law Journal. After clerking for Judge Guido Calabresi of the US Court of Appeals for the Second Circuit and Justice David H. Souter of the US Supreme Court, Sharkey practiced appellate litigation before joining the faculty of Columbia Law School. She came to NYU School of Law in 2007.