To submit your own commentary, please click the button below:
February 26, 2018
Hon. J. Thomas Marten
"Jury trials, both civil and criminal, are seriously on the decline. Whether you consider this a positive or a negative development, it is a fact…..'"
February 1, 2018
Jill Holmquist
"To tell the truth, the goal of voir dire examinations in jury selection has remained unchanged for centuries…..'"
February 1, 2018
Anna Offit
"In 2017, 0.65 percent of federal civil cases were tried before juries— down fifteen percent from the year before….'"
November 17, 2017
Hon. J. Thomas Marten
"Those lawyers who bring significant civil trial experience to the bench are frequently surprised by the difference in perspective the change in position makes…'"
November 15, 2017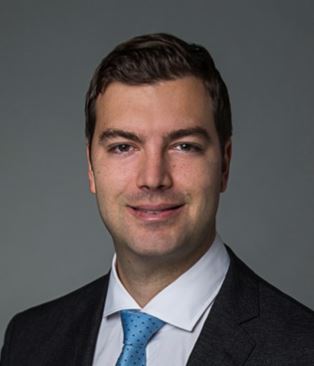 Adam E. Butt
""Hot tubbing" is the colloquial name for a process of adducing and testing expert evidence which is more formally known as concurrent expert evidence…'"
November 14, 2017
Kacy Miller
"If you search for "jury duty" on social media, you're likely to find more than a few posts of people whining about it…'"
November 13, 2017
Charlotte A. Morris, M.A.
"The Civil Jury Project's 2016 survey of more than 900 civil attorneys nationwide reveals that nearly one-third (30%) of those surveyed …'"
October 26, 2017
Stephen D. Susman
"Six years ago, when I turned 70, I began thinking that I might end my career as a trial lawyer by teaching trial advocacy…'"
September 19, 2017
Honorable Bronwyn C. Miller and Honorable Meenu Sasser
"Trial by jury is a highly valued attribute of American government. It was regarded by the founders as 'an essential bulwark of civil liberty.'"
August 25, 2017
Deepa Devanathan
Many states have instituted damage caps on non-economic damages in medical malpractice cases.  The practical effect of a…
August 23, 2017
Richard Gabriel
In 1936, Clarence Darrow wrote an article for Esquire magazine called "How to Pick a Jury," containing sage advice on the art and skill…
August 21, 2017
Stephen Susman
The CJP was established at NYU School of Law in the fall of 2015 as the only academic center in the nation studying why jury trials are disappearing…
August 9, 2017
United States District Judge Mark Bennett
Since my first day as a federal district judge twenty-three years ago, one of my most important goals in jury trials has been to empower jurors…
July 24, 2017
United States District Judge Jack Zouhary
As federal judges, my colleagues and I are privileged to host naturalization ceremonies.  We are always encouraged to see the eagerness of civically educated,…
July 11, 2017
United States District Judge Marvin E. Aspen, United States District Court
Although news media and commentators routinely scrutinize citizen alienation from our elected and appointed officers and representatives of the…
July 3, 2017
Deepa Devanathan
While Former FBI Director James Comey testified in front of Congress about President Trump obstructing justice and while citizens protest TrumpCare (Trump's new healthcare…
June 3, 2017
Stephen D. Susman
My project to save jury trials was born exactly 15 years ago, at a Saturday morning session of our 40th reunion with Prof. Akhil Amar talking about the Constitution…